You don't have to live with the damage feral pigs can do at your property with our proven effective feral pig removal services.
If you have property in or near Tampa, Florida, there is a possibility that you may have trouble with feral pigs. Feral pigs are not native to the Tampa area, but they have been around for more than 400 years. As cities and towns have grown and new property developments have occurred, it has reduced their habitats and increased the likelihood that they will cause trouble in areas inhabited by people.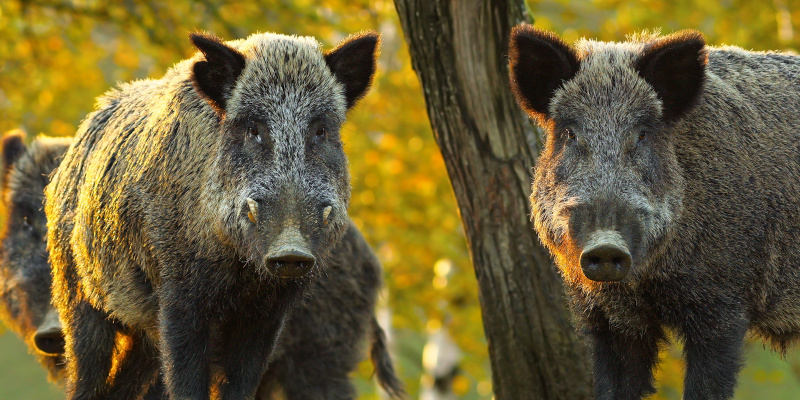 It is usually easy to recognize signs of a feral pig population. They can include:
Rooting: Feral pigs look for food sources everywhere. They will uproot a whole area looking for food if it becomes scarce.
Trampling: Living in groups of up to a hundred pigs, feral pigs are likely to leave a lot of trampled plants and footprints behind.
Wallowing: Feral pigs use dirt as a natural insect repellant and sunscreen. They can make a mess around water sources and other places they find moisture.
Defecating: Feral pigs can leave a big mess behind, and part of that mess is feces. Not only can this be unsightly and smelly, but it can also carry disease.
The good news is that you don't have to live with the damage feral pigs are doing to your property in Tampa. If you want effective feral pig removal services, all you have to do is call us here at Swine Solutions. We have been completing successful feral pig removal since 2006, and our methods are discreet. Our feral pig removal strategies include GPS and mobile camera technology, trained K9s and regular site inspections. Call today to learn more or schedule your site assessment.
---
At Swine Solutions, we offer feral pig removal services in Riverview, Tampa, Brandon, Wesley Chapel, Valrico, Wimauma, Lutz, Land O' Lakes, Wiregrass, Meadow Point, Parrish, Lakewood Ranch, Bradenton, Sarasota, Venice, Myakka, Englewood, Kissimmee, Orlando, Clermont, and Davenport, Florida.