Our team is here to provide the effective feral pig removal services you need to keep your neighborhood safe.
When Spanish settlers first came to what is now the United States, they brought domestic pigs with them to raise for food. Some of these pigs then escaped and multiplied, creating a large population of feral hogs. Today, feral pigs are a growing problem for communities throughout Florida.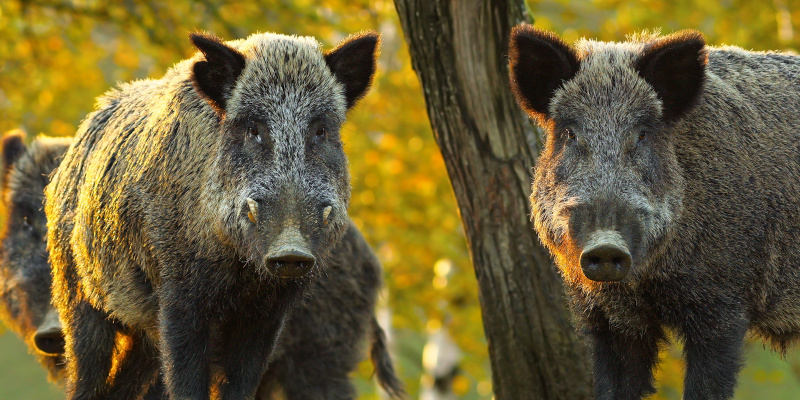 Unlike other animals, feral pigs don't vacate an area after humans move in– they stubbornly remain. In addition, these animals can do significant damage to property and have even been known to attack pets and people. If you have seen feral hog activity in your neighborhood, you can turn to our team at Swine Solutions to get the feral hog removal services you need.
When you call our team for feral hog removal services, we will first set up a network of surveillance cameras around your area to identify how many animals are present and track their movements. Then, we'll set out traps to capture the hogs themselves, using trained K9 units to more closely track the pigs and drive them into the traps. In order to capture the hogs in your area as quickly as possible, we use a variety of tech tools, including cameras, GPS monitoring, and more—however, we never use firearms, as we also want to be discreet in our work.
Our team is proud to serve the community here in Parrish, Florida, and we want to help you keep your neighborhood safe from feral pigs. If you have noticed feral pigs in your area, we encourage you to give us a call to get our feral pig removal experts on the job.
---
At Swine Solutions, we offer feral pig removal services in Riverview, Tampa, Brandon, Wesley Chapel, Valrico, Wimauma, Lutz, Land O' Lakes, Wiregrass, Meadow Point, Parrish,Lakewood Ranch, Bradenton, Sarasota, Venice, Myakka, Englewood, Kissimmee, Orlando, Clermont, and Davenport, Florida.