We are proud to be a part of the solution for our area's wild hog problem.
It is not unusual for someone to realize that something that they do for themselves could also prove useful in helping others. At Swine Solutions, we started hunting wild hogs about 15 years ago with dogs for the excitement and adrenaline it brings. As we watched our neighbors in the Riverview, Florida area struggle with destroyed lawns, uprooted community common grounds, and other issues due to feral hogs, we knew it was time to step up and be the solution. The feral hog population is growing by the day and the wild pigs continue to seek out areas to feed that once were undeveloped but now house residential and commercial developments.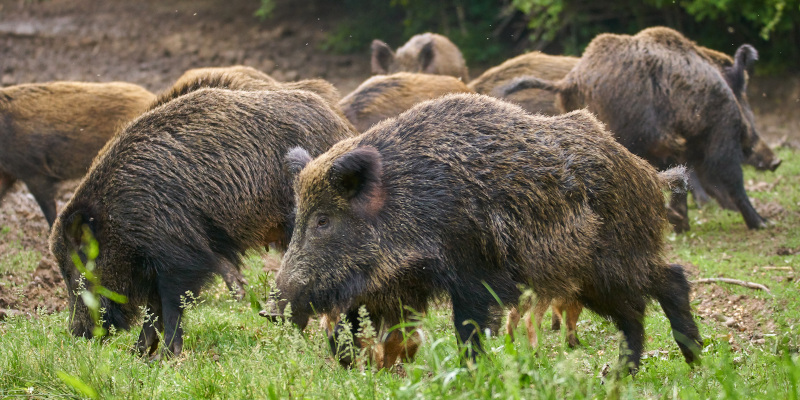 We developed a system of catching wild pigs using trained K9 units, traps, and GPS cameras with night vision. We'll do whatever we have to, short of using firearms of any kind, to clear your property of a group of feral hogs. Depending on the size of your property and the size of the wild hog population, our process can take anywhere from a couple of months to a year, but you can be confident of 100% success.
We love the outdoors, and we aren't afraid to get dirty, so it was just natural for us to utilize our experience to help our community deal with a problem that isn't going to go away on its own. Removing and helping control the wild hog population has become a necessity, and we are proud to be part of the solution.