Our experienced team and proven methods make Swine Solutions a reliable choice for feral hog removal.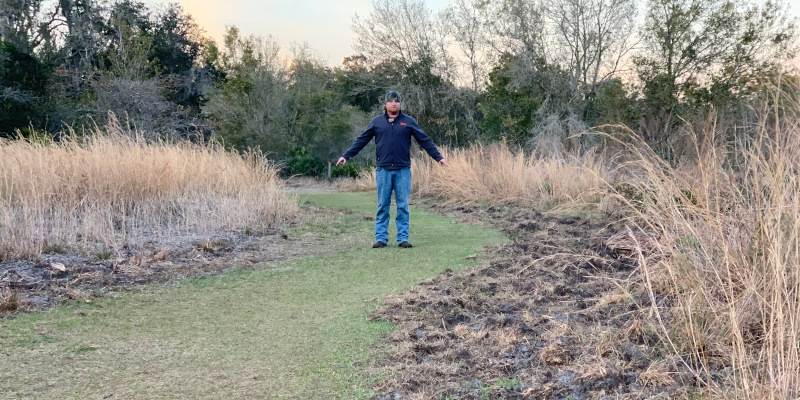 How does Swine Solutions work to remove feral hogs?
We use a combination of technology, physical traps, and hunting methods with trained K9s to control and eliminate the feral hog population on your property. Once we've set up the GPS system and mobile cameras, our systems are monitored around the clock in combination with regular site inspections. We will customize he frequency of our in-person monitoring based on your property and the hog population in question, but the average is between 2 and 4 times per week.
Does Swine Solutions use firearms?
No. Because the safety of residents and other people in the area is of utmost importance, we instead use traps, GPS, mobile cameras and site monitoring.
Do you have experience working in subdivisions and other urban areas?
Yes, we have extensive experience throughout Hillsborough County, Pasco County, and Manatee County specifically, and are growing our service area all the time. We have helped property managers, HOAs, country clubs, golf courses, county land preserves and parks safely and successfully eliminate their feral hog population. We'd be happy to provide a list of references upon request.
Will Swine Solutions' operations interfere with day-to-day use of the property?
We take pride in being extremely discreet and upholding excellent standards with all aspects of our operations. Our goal is to provide expertise and discretion for property management companies, landowners and HOAs/CDDs while addressing the feral hog population.
Does Swine Solutions have experience? Are you insured?
We have been feral hog removal specialists since 2006. We are fully insured for liability and carry commercial auto insurance on all our vehicles. We'd be happy to provide references and/or visuals that support our past work upon request.
When can we expect the feral hog issue to be resolved?
There is no right answer here, as this will largely depend on your property layout and how many feral hogs we're dealing with (along with other variables that we'll assess based on your issue). Feral hogs can take time to remove, but it's well worth the effort, as it will make up for tremendous and costly property damage, as well as mitigate the serious health and safety risk to humans and other animals.
We operate on a monthly retainer in order to perform our around-the clock-monitoring with security technology, baited traps, and regular on-site visits. We'd be happy to provide an on-site inspection free of charge.
---
At Swine Solutions, we proudly serve Riverview, Tampa, Brandon, Wesley Chapel, Valrico, Wimauma, Lutz, Land O' Lakes, Wiregrass, Meadow Point, Parrish, Lakewood Ranch, Bradenton, Sarasota, Venice, Myakka, Englewood, Kissimmee, Orlando, Clermont, and Davenport, Florida.