Our team has the right experience to capture feral pigs and remove them from your area.
One of the questions our team at Swine Solutions is often asked is what the difference is between feral animals and wild ones. The answer is that feral animals descend from domesticated ones, while wild animals were never domesticated at any point—a stray housecat is probably feral, but a lynx is wild. When talking about feral and wild pigs, however, the two terms are more or less interchangeable, as all wild pigs in the Americas descend from domestic swine brought over by European settlers. Feral pigs can cause serious problems for communities, as they have been known to seriously damage landscaping, homes, cars, and other property. In addition, feral pigs can be aggressive, threatening other wildlife in the area, as well as pets. If you have noticed feral pigs around your neighborhood, give us a call right away to get the feral pig removal services you need.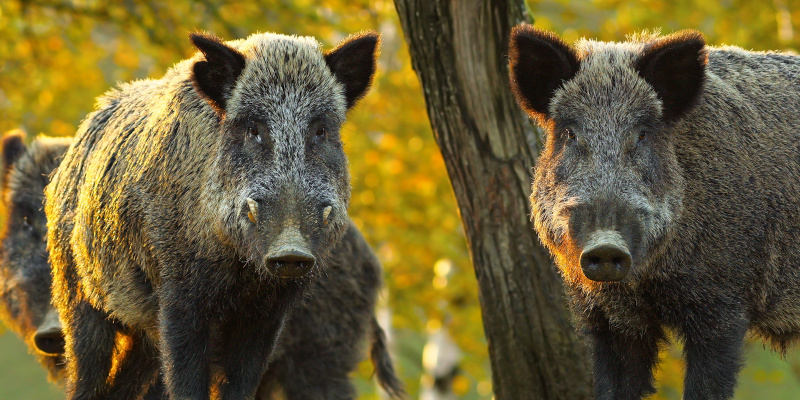 For our feral pig removal services, we use a combination of surveillance cameras, traps, and trained dogs. We first set up cameras to monitor the pigs' movements, then set traps in strategic locations. Next, we use our dogs to corral the pigs towards the traps and capture them. We'll keep repeating this process until we have successfully captured all the pigs in your area.
Our team is proud to serve the community here in Lakewood Ranch, Florida, and we want to help you keep your neighborhood safe from feral pigs. If you have noticed these animals in your area, we encourage you to give us a call to get the feral pig removal services you need.
---
At Swine Solutions, we offer feral pig removal services in Riverview, Tampa, Brandon, Wesley Chapel, Valrico, Wimauma, Lutz, Land O' Lakes, Wiregrass, Meadow Point, Parrish, Lakewood Ranch, Bradenton, Sarasota, Venice, Myakka, Englewood, Kissimmee, Orlando, Clermont, and Davenport, Florida.