Our team will help you remove destructive, dangerous feral pigs from your property.
Stepping outside your home or business and discovering that a pack of feral pigs has visited your property is never a good feeling. Not only are these invaders extremely destructive and capable of rooting up your lawn, landscaping, or crops in a matter of days, but they've even been known to act aggressively toward people and pets. Furthermore, they can carry over 30 different pathogens, making them a major health and safety risk. At Swine Solutions, we provide feral pig removal services that will help you rid your property of these unwanted visitors safely and effectively.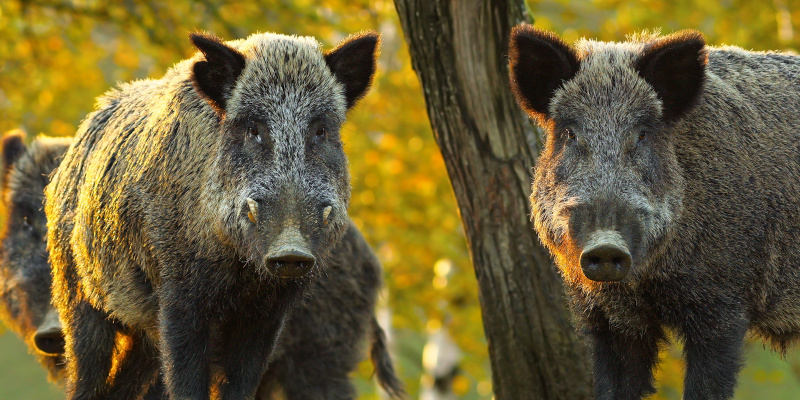 Our team has been in the feral pig removal business for many years, so we know how to find and remove even the most elusive hog. Some companies might think they can get away with removing most of a pack, but we know that even a single pair of pigs can quickly reproduce and result in a new pack plaguing your property in no time. Using the help of high-tech equipment like GPS trackers and night vision cameras, we'll make sure we track down, trap, and remove every last pig on your property. We also prioritize discretion whenever possible during our feral pig removal services, and we never use firearms during the process.
If wild pigs are wreaking havoc on your Clermont, Florida property or community, we want to provide the safe, effective feral pig removal services you need to reclaim your space. Contact us today to learn more or inquire about enlisting our services.
---
At Swine Solutions, we offer feral pig removal services in Riverview, Tampa, Brandon, Wesley Chapel, Valrico, Wimauma, Lutz, Land O' Lakes, Wiregrass, Meadow Point, Parrish, Lakewood Ranch, Bradenton, Sarasota, Venice, Myakka, Englewood, Kissimmee, Orlando, Clermont, and Davenport, Florida.