Our team has the right experience to provide the effective feral pig removal services you need.
Most wild animals are naturally shy of humans, and they will avoid areas where humans live and work. Unfortunately, this is not the case with feral pigs. These pigs are descended from domesticated pigs brought over by early Spanish settlers, and they will remain in an area even after it has been developed and humans are living there. Feral pigs are frequently aggressive toward people and pets, cause significant property damage, and even present serious health risks. Because of the risks they represent, feral pigs should be removed from your community at the earliest opportunity, and our team at Swine Solutions is here to provide the removal services you need.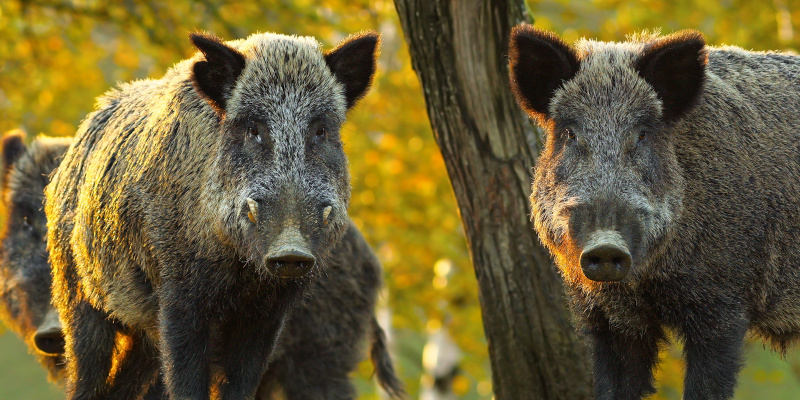 Our team has extensive experience in feral pig removal, as we have been hunting hogs with dogs for over 15 years. In that time, we have also expanded our toolkit to include GPS camera systems, night vision capabilities, baits and traps, and more. The only thing we do not use as part of our feral pig removal methods is firearms—our goal is to get these pigs out of your neighborhood without putting any humans or pets in danger.
We are proud to serve the Sarasota, Florida community, and we want to help you keep your home and neighborhood safe. If you have noticed any feral pigs in your area, just give us a call to get our experts on the job—our feral pig removal team will work until all the swine in your area are successfully removed.
---
At Swine Solutions, we offer feral pig removal services in Riverview, Tampa, Brandon, Wesley Chapel, Valrico, Wimauma, Lutz, Land O' Lakes, Wiregrass, Meadow Point, Parrish, Lakewood Ranch, Bradenton, Sarasota, Venice, Myakka, Englewood, Kissimmee, Orlando, Clermont, and Davenport, Florida.