If you have wild pigs roaming your neighborhood, call our team for feral pig removal services.
Here in the Valrico, Florida area, wild hogs are becoming a problem. More and more homeowners are finding these animals on their property, where they have been known to do significant damage. If you discover one or more feral pigs around your home, we encourage you to give our team at Swine Solutions a call. We offer effective feral pig removal services that will get these animals off your property and away from your pets and children.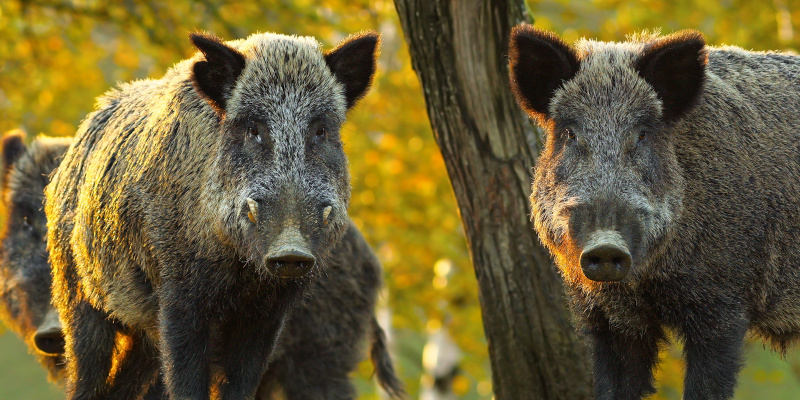 Our team has 15 years of experience hunting wild hogs, and we understand the dangers that feral swine pose to our communities. Over the years, we have developed reliable methods for trapping feral pigs, using a combination of trained dogs, bait and traps, and even GPS cameras equipped with night-vision technology—we use every means necessary, short of firearms, to control and eliminate the feral hog population. When you need feral pig removal services you can count on, just turn to our team.
The feral pigs that plague this area are a non-native species introduced by early settlers. Over the years, the population of feral swine has grown, and habitat loss has forced them into closer contact with human communities, making our services more necessary. Our team wants to help you deal with these creatures, and we will do so discretely and effectively. If you need feral pig removal services, don't hesitate to give our experts a call in order to get the problem take care of as soon as possible.
---
At Swine Solutions, we offer feral pig removal services in Riverview, Tampa, Brandon, Wesley Chapel, Valrico, Wimauma, Lutz, Land O' Lakes, Wiregrass, Meadow Point, Parrish, Lakewood Ranch, Bradenton, Sarasota, Venice, Myakka, Englewood, Kissimmee, Orlando, Clermont, and Davenport, Florida.