Our feral hog removal services are effective and discreet.
Feral hogs root up lawns and agricultural fields, break down fences, tear into irrigation lines, and are also known carriers of at least 30 diseases. Additionally, hitting one with your vehicle can cause major damage, and they have even been known to attack pets and people. Hence, it's no wonder that they are such unwelcome visitors. The destruction a feral hog population leaves in its wake is something no one wants to deal with, but most people lack the resources and skills required to remove them safely. At Swine Solutions, we provide professional feral hog removal services for those in the Clermont, Florida community who have a feral hog problem they cannot safely or effectively handle on their own.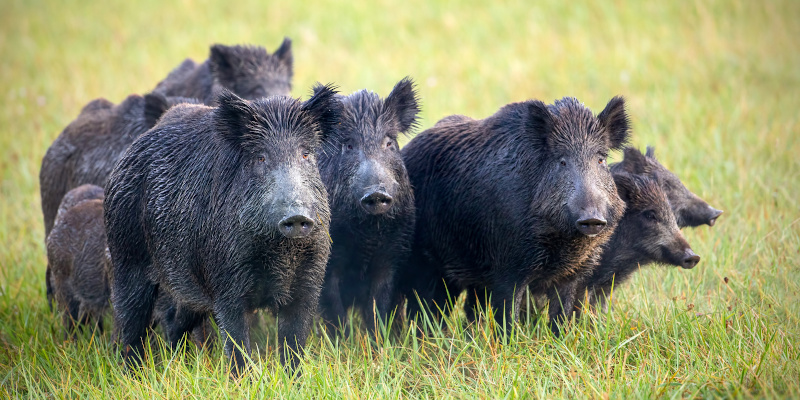 Whether you're a homeowner looking for assistance on your personal property or an HOA, country club, or any other community group interested in a solution for a larger area, we can help. When you hire us for a feral hog removal service, we'll use a combination of trained hunting K9s, GPS night-vision cameras, bait, and traps to rid your property of feral hogs. We never use firearms during a feral hog removal service and prioritize being discreet each time we visit a property.
When you need a feral hog removal service, turn to our team of professionals to get the job done. We've been helping people deal with feral hogs for over 14 years and have all the tools and equipment needed to remove these destructive animals. For more information, contact us today.
---
At Swine Solutions, we offer feral hog removal service in Riverview, Tampa, Brandon, Wesley Chapel, Valrico, Wimauma, Lutz, Land O' Lakes, Wiregrass, Meadow Point, Parrish, Lakewood Ranch, Bradenton, Sarasota, Venice, Myakka, Englewood, Kissimmee, Orlando, Clermont, and Davenport, Florida.