Contact our trappers if you need hog removal.
Feral hogs are an increasing problem in the Clermont, Florida area, and they can be quite destructive. Hogs frequently damage property and crops, harm livestock, and wreak havoc in general. They can also spread diseases and may react aggressively when coming into contact with humans. In other words, it's best to avoid them without neglecting the problem. And to resolve the problem, you need to call professionals who are trained in hog removal.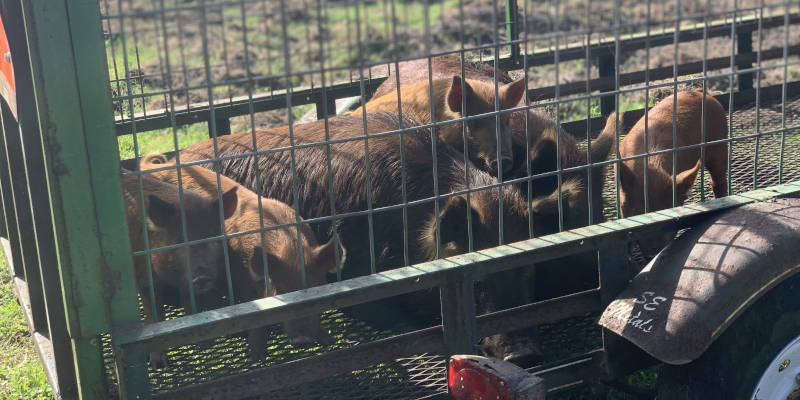 At Swine Solutions, we are hog removal experts who have been trapping hogs for over 15 years. We know how hogs travel and how they behave, so we are equipped to track them down and get them off your property to ensure they won't be a bother anymore. Whether you're a property manager or you need hog removal for an HOA, golf course, land preserve or park, or another type of property, you can rely on our licensed trappers.
We will customize our hog removal service for your specific needs. We're happy to provide a free on-site inspection, after which we will create a plan to address the hog population in your area. Our methods include everything from monitoring—through GPS systems, cameras, and on-site visits—to hunting with traps and dogs. It may take a few months to a year to remove all the hogs completely, but we have a 100% success rate, so you can put your trust in us.
To learn more about our hog removal methods or to begin discussing your needs, get in touch with our team today.
---
At Swine Solutions, we offer hog removal services in Riverview, Tampa, Brandon, Wesley Chapel, Valrico, Wimauma, Lutz, Land O' Lakes, Wiregrass, Meadow Point, Parrish, Lakewood Ranch, Bradenton, Sarasota, Venice, Myakka, Englewood, Kissimmee, Orlando, Clermont, and Davenport, Florida.