Our feral hog removal service team has the right experience and equipment to get rid of your hog problem.
In most cases, wild animals will naturally avoid humans and move into new territory if human communities spring up within their current range. However, there are exceptions to everything, and one exception to this rule is feral hogs. These animals are descended from swine originally brough to North America by early Spanish settlers, and they will remain in a territory even when humans have moved in—on top of that, they are aggressive towards people, pets, and property, which means they pose a serious problem. If you have feral hogs in your neighborhood, you can turn to our team at Swine Solutions to get the effective feral hog removal services you need.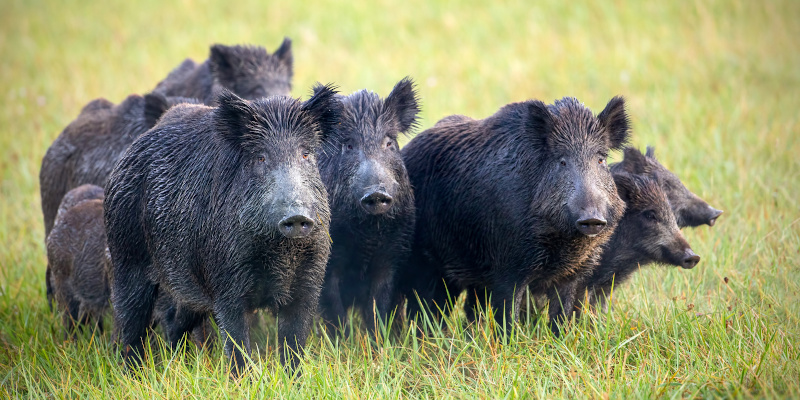 In our feral hog removal services, we use every tool short of firearms to track, capture, and remove these dangerous animals from your area. We use a GPS system and a network of mobile cameras to monitor their movements, as well as a combination of traps, trained K9s, and other hunting methods to capture the hogs.
We work diligently to capture every feral hog in your community, and we will not consider the job done until the hog population has been completely eliminated from your area. Feral hogs are an invasive species that does significant damage to local properties and ecosystems, so we make sure to get rid of them wherever we can.
We are proud to serve the Orlando, Florida community, and we want to help you do what's best for your home and neighborhood. If you have seen feral hogs around your area, just give us a call to enlist the help of our feral hog removal service team.
---
At Swine Solutions, we offer feral hog removal service in Riverview, Tampa, Brandon, Wesley Chapel, Valrico, Wimauma, Lutz, Land O' Lakes, Wiregrass, Meadow Point, Parrish, Lakewood Ranch, Bradenton, Sarasota, Venice, Myakka, Englewood, Kissimmee, Orlando, Clermont, and Davenport, Florida.
Similar Services We Offer: