Our team offers the effective, reliable feral hog removal service you need to get these animals out of your area.
When wildlife experts use the term feral, they are referring to animals descended from domesticated livestock or working animals that were born and raised in the wild. For example, a lynx is wild, but a stray housecat is feral. In some ways, feral animals pose a greater risk to human populations because they don't have the same instinct to run from us. Feral hogs, for instance, are problematic because they refuse to leave their territory even once humans have moved in, and they can do serious damage to your property and community. Fortunately, our team at Swine Solutions has extensive experience in dealing with these animals, and you can turn to us to get the effective feral hog removal services you need.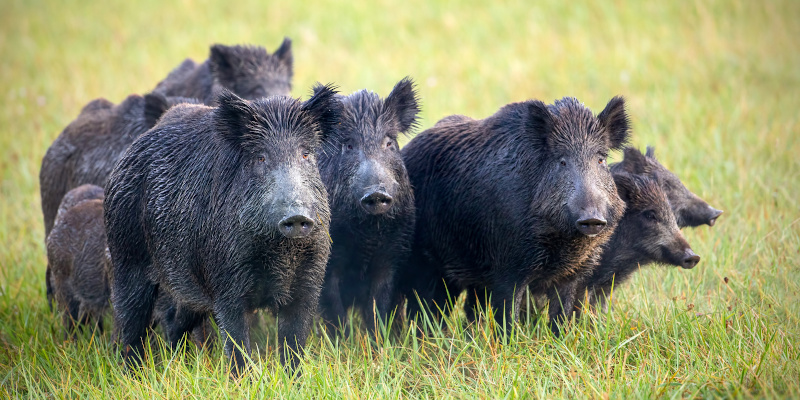 Our feral hog removal service starts with data-gathering and surveillance—we'll set up infrared cameras around your neighborhood to monitor the hogs' movements day and night and to determine how many hogs we are dealing with. From there, we will set up traps to capture the hogs and track them with our K9 units to more effectively goad them into said traps. We'll keep tracking the hogs in your area until we can be sure we have captured every one.
We are proud to serve the Parrish, Florida community, and we want to help you keep you and your neighborhoods safe from feral hogs. If you have spotted any hogs in your area, we encourage you to give us a call to learn more about our feral hog removal service and how to get started.
---
At Swine Solutions, we offer feral hog removal service in Riverview, Tampa, Brandon, Wesley Chapel, Valrico, Wimauma, Lutz, Land O' Lakes, Wiregrass, Meadow Point, Parrish, Lakewood Ranch, Bradenton, Sarasota, Venice, Myakka, Englewood, Kissimmee, Orlando, Clermont, and Davenport, Florida.
Similar Services We Offer: