Our team offers effective wild hog trapping services to help you keep your community safe from these aggressive animals.
Most wild animals prefer to avoid humans and will rapidly abandon an area once humans have moved in. However, when previously domesticated animals escape and start to breed in the wild, it's a different story—for example, a wild wolf will avoid humans, but a stray dog will not. In many ways, feral animals are more dangerous than their wild counterparts because they lack the same fear of humans, and feral hogs are a prominent example of this phenomenon. Feral hogs will remain in an area even once humans have settled in, and they have been known to attack property, pets, and even children, doing serious damage. Fortunately, our team at Swine Solutions is here to offer the feral hog trapping services you need to get rid of your local hog population and keep your community safe.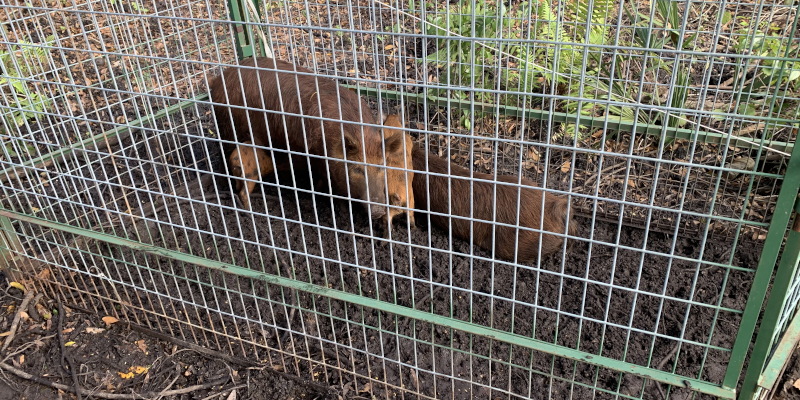 When you call our team for feral hog trapping services, we will first surveil the area to determine exactly how many hogs are present—we need to make sure we capture them all, or else any remaining hogs will simply breed and start the cycle all over again. Once we have this data, we'll create a detailed plan for capturing and removing each one. We use a variety of tools and techniques to do this, including infrared cameras, trained k9 units, physical traps, and hunting methods. The only tool we do not use is firearms, as we judge them to be too great of a risk to the humans living in your area.
Our team is proud to serve Parrish, Florida, and we want to help you keep your community safe from the damage feral hogs can do. If you have spotted any hogs in your area, we encourage you to give us a call to get our wild hog trapping experts on the job.
---
At Swine Solutions, we offer feral hog trapping services in Riverview, Tampa, Brandon, Wesley Chapel, Valrico, Wimauma, Lutz, Land O' Lakes, Wiregrass, Meadow Point, Parrish, Lakewood Ranch, Bradenton, Sarasota, Venice, Myakka, Englewood, Kissimmee, Orlando, Clermont, and Davenport, Florida.