Our team has extensive experience in feral hog trapping, and you can count on us to remove the hogs from your neighborhood.
As people continue to develop rural lands, more and more of them are starting to encounter feral hog populations. Feral hogs descend from swine brought over by early settlers to what is now the United States, and unlike most other wild animals, they will not leave their territory after humans have moved in. Instead, they will remain in the area, where they can do serious damage to property, antagonize people and pets, and create a significant health risk.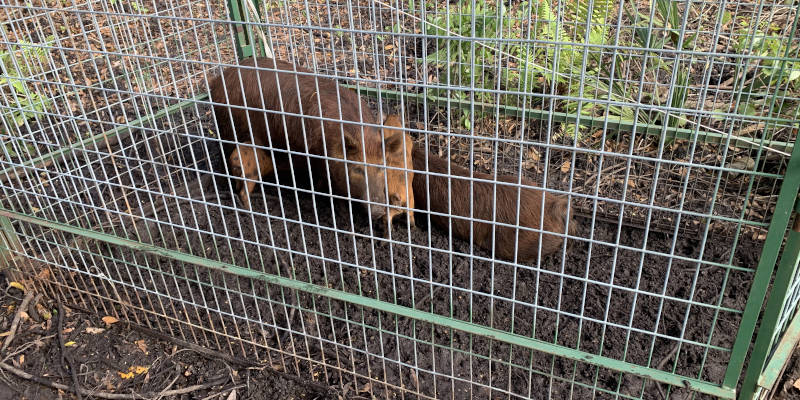 If you live in an area with a feral hog population, you don't have to resign yourself to their presence—instead, you can call our team at Swine Solutions to have us provide effective feral hog trapping solutions that will get them out of your neighborhood once and for all.
We have extensive experience in feral hog trapping, and we have developed a wide range of tools and techniques to help us in our work. Our team will track feral hogs using our network of GPS-enabled, night-vision cameras, and then set traps to capture and remove them. In addition, we work with trained K9 units to track the hogs more directly. The only thing that we do not include in our toolkit is firearms of any kind, as we can do our jobs effectively without them, and we don't want to put any people in the area at risk.
Our team is proud to serve the Sarasota, Florida community, and we want to help you keep your neighborhood safe from feral hogs. If you have noticed any wild pigs in your area, we encourage you to give us a call to get our feral hog trapping team on the job as soon as possible.
---
At Swine Solutions, we offer feral hog trapping services in Riverview, Tampa, Brandon, Wesley Chapel, Valrico, Wimauma, Lutz, Land O' Lakes, Wiregrass, Meadow Point, Parrish, Lakewood Ranch, Bradenton, Sarasota, Venice, Myakka, Englewood, Kissimmee, Orlando, Clermont, and Davenport, Florida.