Our feral hog trapping methods will make your neighborhood safer and more beautiful.
If you've lived in the Kissimmee, Florida area for long enough, you've probably seen or heard about the issues that can be caused by the feral hog population. Even though feral hogs aren't native to this region of Florida, they've had no trouble making a home for themselves right alongside our neighborhoods and communities.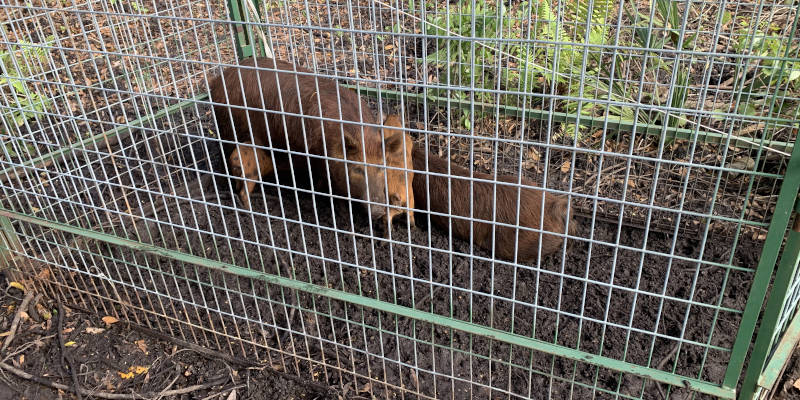 However, feral hogs aren't always benign creatures, and their habits can cause widespread damage to your home or property if they aren't promptly removed. This is one of the main reasons why we offer feral hog trapping services here at Swine Solutions.
For over 15 years, our highly trained professional pig hunters have been effectively helping homeowners and business owners trap and remove these animals from their properties permanently. We're equipped with the right technology, equipment, and local knowledge in order to complete our feral hog trapping services quickly, quietly, and efficiently.
If you think that you can handle the task of feral hog trapping on your own, we strongly recommend giving us a call instead. Feral hogs can be highly dangerous if you provoke them, and our professionals know how to avoid these safety risks properly. Wild pigs can weigh several hundred pounds and run faster than humans, so it's best to leave feral hog trapping to experienced trappers.
Reach out to us today if you have any questions about our services or our expertise. We would be more than happy to give you the information you need.
---
At Swine Solutions, we offer feral hog trapping services in Riverview, Tampa, Brandon, Wesley Chapel, Valrico, Wimauma, Lutz, Land O' Lakes, Wiregrass, Meadow Point, Parrish, Lakewood Ranch, Bradenton, Sarasota, Venice, Myakka, Englewood, Kissimmee, Orlando, Clermont, and Davenport, Florida.