Feral hog trapping is the solution that can prevent property damage and safety risks.
Wild animals typically try to stay away from people as much as possible, although feral or wild hogs are an exception to this rule. After feral hogs settle in an area, they often don't want to leave, even when the area is being developed. These animals often stay within a few miles of where they originally settled, and they can run rampant, breed quickly, and create a range of problems. Feral pigs are known for their rooting, which is when they dig into the ground with their snouts in search of something. This behavior can cause significant property damage. Feral hogs can also carry and spread diseases to both humans and wild and domesticated animals around them.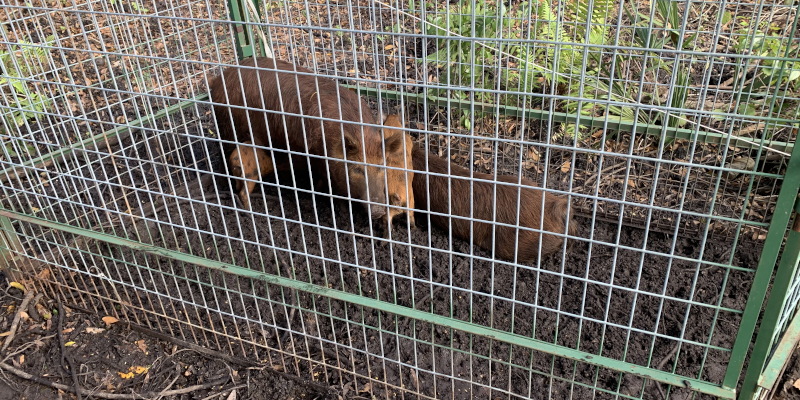 One of the only ways to truly manage an infestation of these wild animals is feral hog trapping, and it's a service we provide here at Swine Solutions. This method is consistent, efficient, and effective at keeping the population of feral hogs under control. We'll begin the process by visiting your property and developing a complete plan of action to trap the entire group at once. When only one or two are trapped and removed, the remaining hogs can stay behind and often breed, leading to a more significant problem.
Feral hog trapping is the solution that can prevent property damage and safety risks. Feral hogs have been linked to landscaping damage, crop losses, water contamination, damage to irrigation systems, vehicle collisions, loss of animal species, and forest damage. If you're in or near Valrico, Florida, contact us to perform feral hog trapping and deal with this problem on your property.
---
At Swine Solutions, we offer feral hog trapping services in Riverview, Tampa, Brandon, Wesley Chapel, Valrico, Wimauma, Lutz, Land O' Lakes, Wiregrass, Meadow Point, Parrish, Lakewood Ranch, Bradenton, Sarasota, Venice, Myakka, Englewood, Kissimmee, Orlando, Clermont, and Davenport, Florida.