You can turn to us to get the effective, reliable feral hog trapping services you need.
When you think of dangerous wild animals, what comes to mind first? In our experience, most people think of things like bears and coyotes, but not as many think of pigs. Even domesticated pigs can do serious damage when provoked, and feral hogs are becoming a serious problem for many communities across the U.S.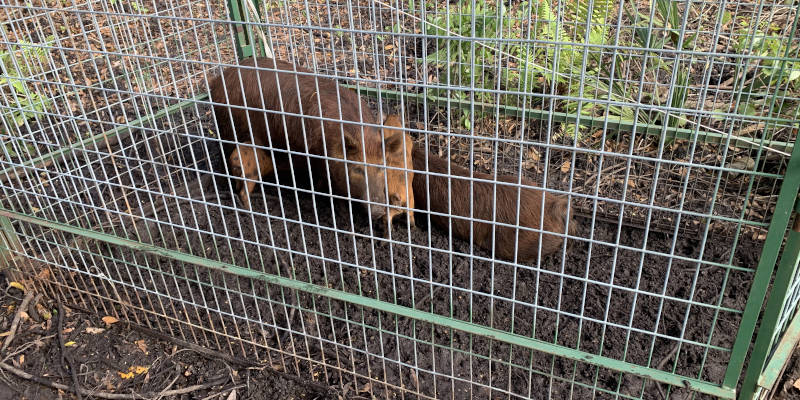 These animals are highly territorial and will not abandon their range even once humans have settled there. Our team at Swine Solutions has seen feral hogs do serious damage to landscaping, structures, and vehicles, and we've encountered some cases where they have attacked pets as well. To help you protect your property, pets, the local wildlife, and more from these dangerous animals, we offer expert feral hog trapping services.
Part of the challenge of getting rid of feral hogs is that they tend to stay in populated areas, which makes it unsafe to hunt them with firearms. Instead of going after them with guns, we will first monitor these animals with infrared surveillance cameras and then set traps around their most frequented spots.
We also use trained K9 units to further track the feral hogs and chase them towards the traps. Another challenge of feral hog trapping is making sure to capture every individual hog—if any are allowed to escape, they'll be able to repopulate the area and start the problem over again. Our team will make sure to capture every hog in your area before we call the job done.
We are proud to serve the community in Lakewood Ranch, Florida, and we are here to help you protect your property from feral hogs. If any feral hogs have been spotted in your area, we encourage you to give us a call to enlist help from our feral hog trapping team.
---
At Swine Solutions, we offer feral hog trapping services in Riverview, Tampa, Brandon, Wesley Chapel, Valrico, Wimauma, Lutz, Land O' Lakes, Wiregrass, Meadow Point, Parrish, Lakewood Ranch, Bradenton, Sarasota, Venice, Myakka, Englewood, Kissimmee, Orlando, Clermont, and Davenport, Florida.