We have a proven system we utilize for our feral hog removal service that is 100% successful.
It is annoying enough to deal with intrusions from neighborhood dogs and cats, as well as the occasional small wild animal. However, if your Tampa, Florida property has attracted the attention of feral hogs, it can be a real problem. These animals can weigh 300 pounds, or more and although they aren't particularly aggressive, they can be dangerous if they feel threatened. It is best to leave the situation in the hands of an experienced and properly equipped feral hog removal service.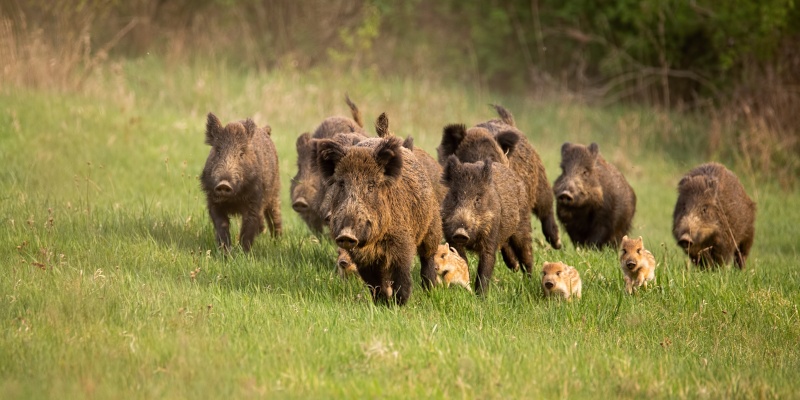 At Swine Solutions, we recommend reaching out as soon as you notice one or more feral hogs encroaching on your property. A mature sow can produce up to two dozen piglets a year, and each one can reproduce within a year. We share that to demonstrate just how quickly your property could be overrun with a large group of feral hogs.
It is also important to note that even one feral hog can cause a great deal of damage to your property. They love to root for tasty morsels under the surface and can quickly ruin landscaping, grass, and irrigation.
We have a proven system for our feral hog removal service that is 100% successful. Our methods are very safe, as we use baiting and trapping rather than firearms. We are very discrete so you need not worry about anyone becoming uncomfortable as we conduct our work.
If you are in need of our feral hog removal service or you have questions, don't hesitate to reach out to us.
---
At Swine Solutions, we offer feral hog removal service in Riverview, Tampa, Brandon, Wesley Chapel, Valrico, Wimauma, Lutz, Land O' Lakes, Wiregrass, Meadow Point, Parrish, Lakewood Ranch, Bradenton, Sarasota, Venice, Myakka, Englewood, Kissimmee, Orlando, Clermont, and Davenport, Florida.
Similar Services We Offer: