Our team is here to provide the effective hog removal services you need to protect your neighborhood from these dangerous animals.
When humans develop a piece of land and move in, most wild animals quickly vacate the area. However, some creatures stubbornly remain. For example, squirrels and pigeons are pretty well adapted to urban life. Another, more concerning example is the populations of feral hogs that threatens many communities across the Southern United States.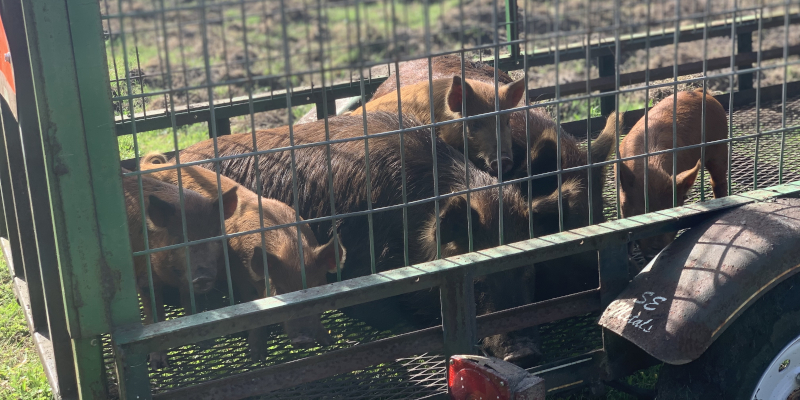 These animals are highly territorial and can cause severe property damage—they have even been known to attack pets and people when threatened. If you have spotted wild hogs in your area, we encourage you to give our team at Swine Solutions a call to get the hog removal services you need.
Our team has extensive experience in tracking and capturing wild hogs, and we use a variety of high-tech tools to do it. We'll set up night-vision cameras with GPS capabilities all around the area to capture footage of the animals and track their movements, and we'll use cutting-edge baits and traps to capture them.
We also use trained K9 units, traps, and high-resolution cameras to locate and neutralize the wild hogs and remove them from your area. The only thing we never use in our hog removal services is firearms—since we are so often working in populated areas, we don't want to put any humans at risk by firing bullets.
We are proud to serve the community here in Parrish, Florida, and we want to help you keep wild hogs out of your neighborhood. If you have noticed wild pigs in your area, just give us a call to get started with our hog removal services.
---
At Swine Solutions, we offer hog removal services in Riverview, Tampa, Brandon, Wesley Chapel, Valrico, Wimauma, Lutz, Land O' Lakes, Wiregrass, Meadow Point, Parrish, Lakewood Ranch, Bradenton, Sarasota, Venice, Myakka, Englewood, Kissimmee, Orlando, Clermont, and Davenport, Florida.
Similar Services We Offer: