Reach out to us for hog removal at the first sign that wild pigs are in your area.
When you live in the Brandon, Florida area and notice various wild animals around your community, you might find it pleasant and be happy to see a display of nature and humans cohabiting. The reality is that not all wild animals are cute. Some can be downright destructive and potentially dangerous. The wild hog population is an example of a situation that is far from pleasant. Wild hog populations are exploding, and it's important to get this problem under control. At Swine Solutions, we are proud to be a part of the solution in controlling the local wild pig population. Our hog removal services are designed to put an end to the havoc that wild pigs are causing in our communities.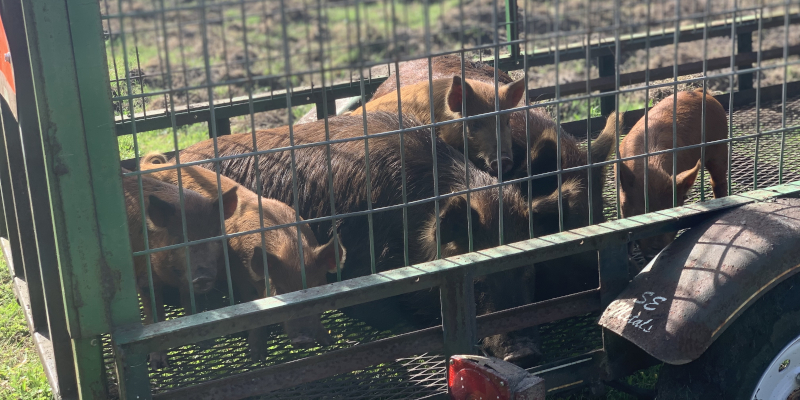 It is important to note that you should reach out for hog removal at the first sign that wild pigs are coming into your area. It takes very little time for a sounder (group of pigs) to reproduce and even less time for them to damage sprinkler systems, landscaping, and even underground water lines. We also need to get a jump on hog removal as soon as possible because it can take up to a year to successfully trap the entire sounder. Rest assured that we do have a 100% success rate, but don't expect it to be an overnight solution.
It takes time to bait wild hogs. We have to get them comfortable with their surroundings before they'll congregate where we want them. Pigs are highly intelligent creatures, so we have developed multiple tactics to eliminate them. If you have questions about our hog removal services or would like to schedule a consultation, don't hesitate to reach out to us.
---
At Swine Solutions, we offer hog removal services in Riverview, Tampa, Brandon, Wesley Chapel, Valrico, Wimauma, Lutz, Land O' Lakes, Wiregrass, Meadow Point, Parrish, Lakewood Ranch, Bradenton, Sarasota, Venice, Myakka, Englewood, Kissimmee, Orlando, Clermont, and Davenport, Florida.
Similar Services We Offer: