We have perfected our wild hog removal techniques and can proudly boast a 100% success rate.
Any person who seeks out wild animals to photograph or hunt will tell you that any breed of wild animal can be quite elusive, and success is never assured. When it comes to wild hogs, there is another twist to the story because pigs are one of the smartest animals on earth. You have to be experienced to have any chance of success when attempting wild hog removal. At Swine Solutions, we have developed an effective system that removes the entire sounder (group of pigs) from your Brandon, Florida community. By leaving none behind, we eliminate the chance of repopulation through reproduction.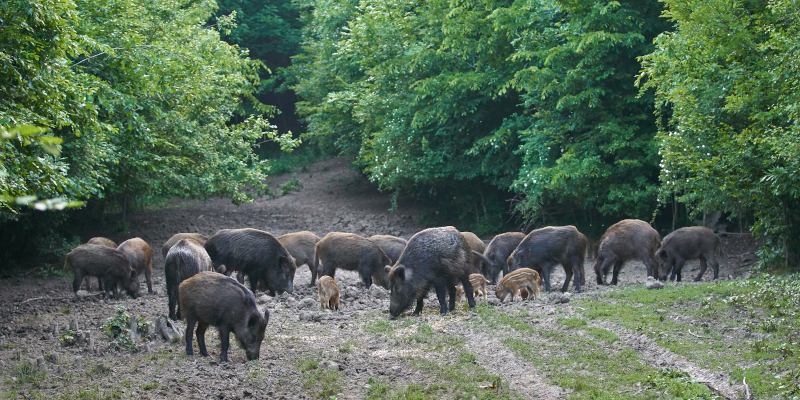 Over the past 15 years, we have perfected our wild hog removal techniques and can proudly boast a 100% success rate. It isn't an overnight solution, however, as it takes time to outwit these crafty creatures. They are notoriously trap-shy, so we have to get them completely comfortable before we can even think of attempting the actual trapping and wild hog removal phase.
If you need wild hog removal at your country club, golf course, HOA, or community, you should know that we are adept at working in populated areas. We do not use any type of firearms, and we take pride in being discreet so as not to cause concern. We use state-of-the-art GPS camera systems, night vision, trained K9s, and other effective techniques to control and remove the wild hogs that are causing damage. Reach out today to learn more about our wild hog removal process.
---
At Swine Solutions, we offer wild hog removal services in Riverview, Tampa, Brandon, Wesley Chapel, Valrico, Wimauma, Lutz, Land O' Lakes, Wiregrass, Meadow Point, Parrish, Lakewood Ranch, Bradenton, Sarasota, Venice, Myakka, Englewood, Kissimmee, Orlando, Clermont, and Davenport, Florida.