We offer expert wild hog removal services to help you keep your community safe from these dangerous animals.
As real estate developments push into formerly rural areas, more and more people are encountering wild hogs. These animals, unlike many other species, are not naturally shy of humans, and they can actually be quite aggressive towards people and pets. If there are wild pigs in your neighborhood, we at Swine Solutions can help you deal with them and protect your loved ones and your property from the damage they can do.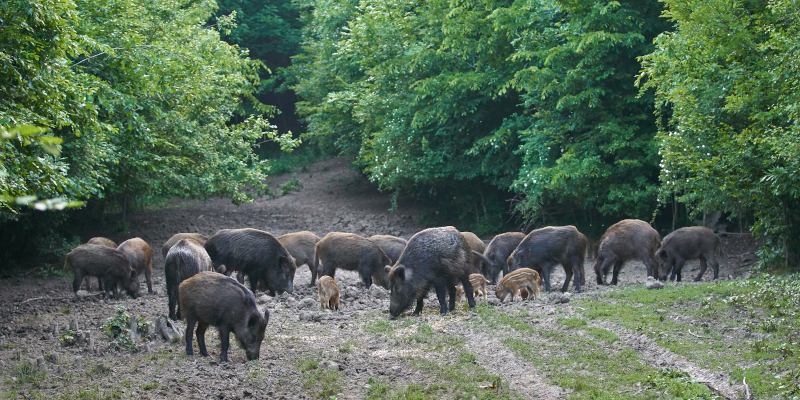 We have over 15 years of experience in wild hog removal, and we have developed a variety of techniques to help us do our job effectively. Our team uses a combination of GPS night-vision cameras, baiting and trapping, and trained K9s to track, capture, and remove wild hogs. If you are dealing with a wild hog problem in your community, you can count on our experts to control and eliminate the hog population, sticking with the project until these animals have been completely removed from the area. With our wild hog removal team on the case, you won't have to worry about the threat of property damage or the safety and health risks that these animals present.
Our wild hog removal team is proud to serve the Valrico, Florida community, and we want to help you protect your family, pets, and property from wild hogs. If there are wild pigs around your property or neighborhood, we encourage you to give our team a call to get our experts on the job.
---
At Swine Solutions, we offer wild hog removal services in Riverview, Tampa, Brandon, Wesley Chapel, Valrico, Wimauma, Lutz, Land O' Lakes, Wiregrass, Meadow Point, Parrish, Lakewood Ranch, Bradenton, Sarasota, Venice, Myakka, Englewood, Kissimmee, Orlando, Clermont, and Davenport, Florida.