Our team is here to provide the effective hog removal services you need to protect your property from these animals.
A problem plaguing housing developments all over the Southeast is the presence of wild hogs. They are especially common in new developments, as these animals are extremely stubborn and territorial, and they won't abandon their home range just because humans have moved in. Wild hogs have also been known to do serious damage to housing, cars, and landscaping, as well as to populations of other wildlife. If you have noticed wild hogs around your area, you can turn to our team at Swine Solutions to get the help you need. We have extensive experience in hog removal, and you can count on us to remove these troublesome creatures from your neighborhood.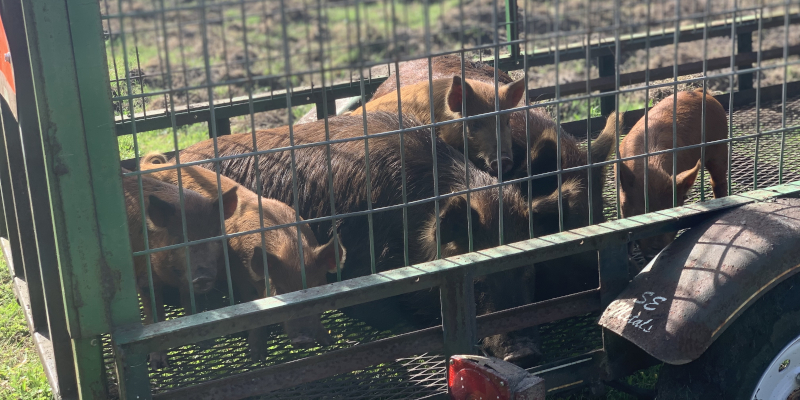 In some ways, wild hog removal is like hunting, but there are also key differences between the two—specifically, hunting is done far away from populated areas, while wild hog removal is done in people's neighborhoods and communities. Using firearms in these settings would put people at risk, so our team uses other methods instead. Our tools of choice are surveillance cameras, trained K-9 units, and traps. We use cameras to monitor the hogs, dogs to herd them where we want them to go, and traps to capture them.
We are proud to serve the community here in Lakewood Ranch, Florida, and we want to help you deal with your wild swine problem. If you have noticed any wild hog activity around your home or neighborhood, simply give us a call to get our wild hog removal experts on the job.
---
At Swine Solutions, we offer hog removal services in Riverview, Tampa, Brandon, Wesley Chapel, Valrico, Wimauma, Lutz, Land O' Lakes, Wiregrass, Meadow Point, Parrish, Lakewood Ranch, Bradenton, Sarasota, Venice, Myakka, Englewood, Kissimmee, Orlando, Clermont, and Davenport, Florida.