Without action, feral hog damage will consistently worsen.
More than a decade and a half ago, we got our first experience with hunting wild hogs when we saw how devastating feral hog damage could be. Since then, we have become the experts who homeowners, HOAs, golf courses, and others turn to for feral hog removal. At Swine Solutions, we are doing our part to reduce feral hog numbers in the Sarasota, Florida area.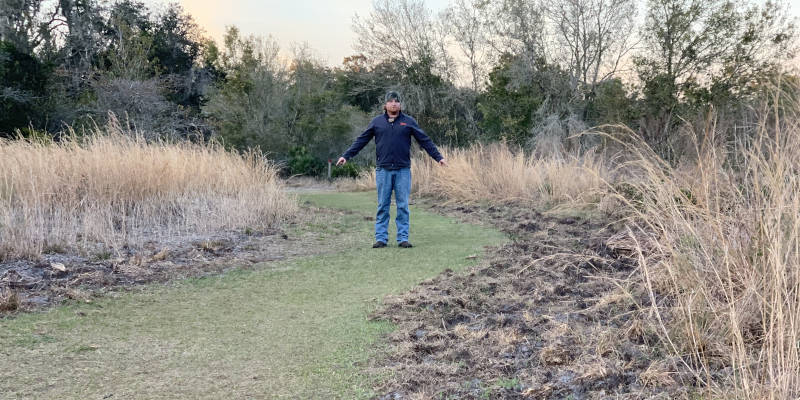 The thing to remember about feral hog damage is that it will only get worse if left unchecked. As a group of pigs constantly increases due to active breeding, the damaged areas will increase, and more areas will be affected. If you do not have the feral hogs removed, it won't just be your problem. It will soon be your neighbors' problem. Before long, there will be more feral hogs in our area than there are people! We can end that cycle as we have a 100% success rate in removing entire groups of feral hogs. By leaving none behind, there aren't any to bring more piglets into the world.
We have been providing this service for more than 15 years and have developed a system that utilizes GPS cameras with night vision, trained K9s, and effective trapping systems. We never use firearms of any kind, so our services are completely safe in all neighborhoods. If you have questions about our methods and how long it will take to stop the feral hog damage on your property, don't hesitate to reach out to us.
---
At Swine Solutions, we can help with feral hog damage problems in Riverview, Tampa, Brandon, Wesley Chapel, Valrico, Wimauma, Lutz, Land O' Lakes, Wiregrass, Meadow Point, Parrish, Lakewood Ranch, Bradenton, Sarasota, Venice, Myakka, Englewood, Kissimmee, Orlando, Clermont, and Davenport, Florida.