We have the solution to put an end to future feral hog damage.
It comes as a surprise to most people in the Brandon, Florida area that feral hogs don't necessarily restrict their actions to the rural areas. As developments spread the reach of civilization into their habitat, the feral hogs aren't always inclined to move. Instead, they stick around, and the resulting feral hog damage can be extensive and happen seemingly in the blink of an eye. At Swine Solutions, we offer feral hog removal services that will eliminate the entire sounder so that there aren't any remaining to repopulate and cause future feral hog damage.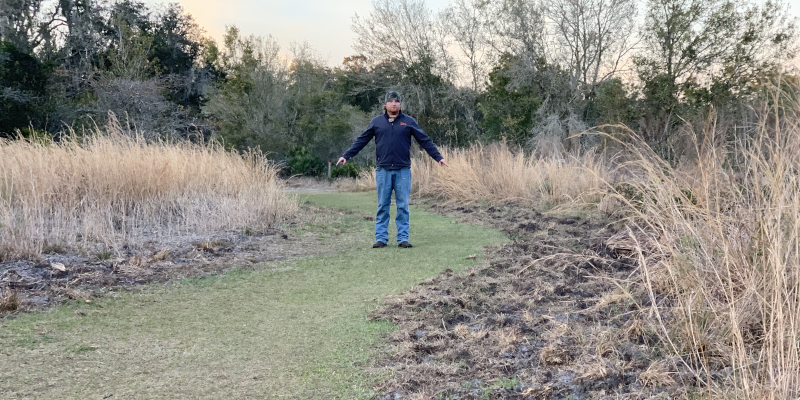 It is critical to get started with our services as soon as you notice evidence of feral hogs in the area. This is for two reasons. The first is that it can take several months to get every individual feral hog. The second is that the larger the sounder gets, the more damage it can cause to your property. We work with farmers trying to protect their crops, developers wanting to clear property before beginning building, communities struggling with feral hog damage at public areas, cemetery managers, golf courses, gated communities, and more.
There is no limit to the havoc that a sounder of feral hogs can cause. Not only can they damage manicured yards, water lines, sewer lines, and sprinkler systems, but they have also been known to get into the garbage at homes and businesses, as well as disrupt traffic on occasion. If you are struggling with feral hog damage at your home, business, or government property, reach out to us to learn about our feral hog removal process and get started with putting an end to this all-too-common problem.
---
At Swine Solutions, we can help with feral hog damage problems in Riverview, Tampa, Brandon, Wesley Chapel, Valrico, Wimauma, Lutz, Land O' Lakes, Wiregrass, Meadow Point, Parrish, Lakewood Ranch, Bradenton, Sarasota, Venice, Myakka, Englewood, Kissimmee, Orlando, Clermont, and Davenport, Florida.