Our team has the right experience to protect you and your neighborhood from feral hog damage.
While most wild animals are naturally shy of humans and will avoid human settlements, there are some notable exceptions to this rule, such as the feral hogs that run wild in much of the United States. Once these animals have established a territory for themselves, they are reluctant to leave it, even if a developer builds a new neighborhood right in the middle of it.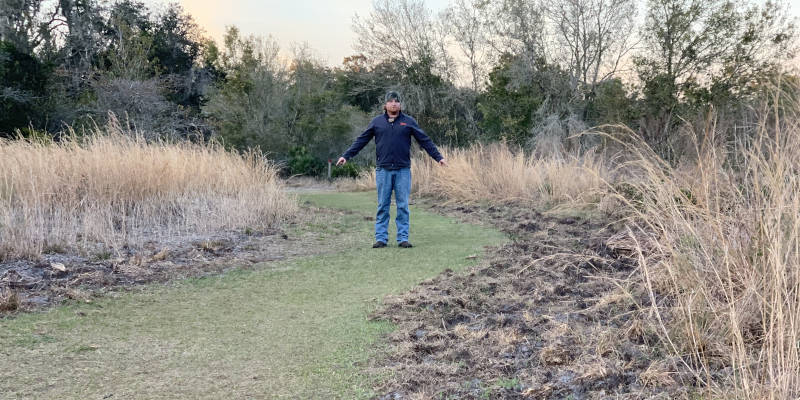 Many people who move into such neighborhoods quickly find themselves dealing with serious cases of feral hog damage, as these pigs are aggressive and will wreak havoc on your gardens, irrigation systems, and other property, and also pose a danger to children and pets. Fortunately, our team at Swine Solutions is here to provide the effective removal services you need to get these creatures out of your neighborhood once and for all.
In addition to the physical damage that we described above, feral hogs can also pose a threat to your community's health. Common forms of feral hog damage include contaminating the water supply with their wallowing and defecation, as well as spreading serious diseases such as pseudorabies, tularemia, and swine brucellosis. If you want to protect your loved ones from the damage that these hogs can do, just give us a call.
Our team is proud to serve the Orlando, Florida community, and we want to help you protect your home from feral hog damage. If you have seen evidence of feral hogs in your area, we encourage you to give us a call—we will dispatch our experts right away to start removing these dangerous animals from your neighborhood.
---
At Swine Solutions, we can help with feral hog damage problems in Riverview, Tampa, Brandon, Wesley Chapel, Valrico, Wimauma, Lutz, Land O' Lakes, Wiregrass, Meadow Point, Parrish, Lakewood Ranch, Bradenton, Sarasota, Venice, Myakka, Englewood, Kissimmee, Orlando, Clermont, and Davenport, Florida.