If you have seen feral hog damage around your neighborhood, just give us a call.
Here in Florida, feral hog populations are becoming a problem for many communities, and especially for new housing developments. These animals are extremely stubborn and territorial, and they will not abandon their range even long after it's been taken over by human settlements. In addition, feral hogs can do significant damage to your property—they've been known to root all over landscapes, damage vehicles, and in some cases even attack pets. If you've seen signs of feral hog damage in your area, we encourage you to give us a call at Swine Solutions.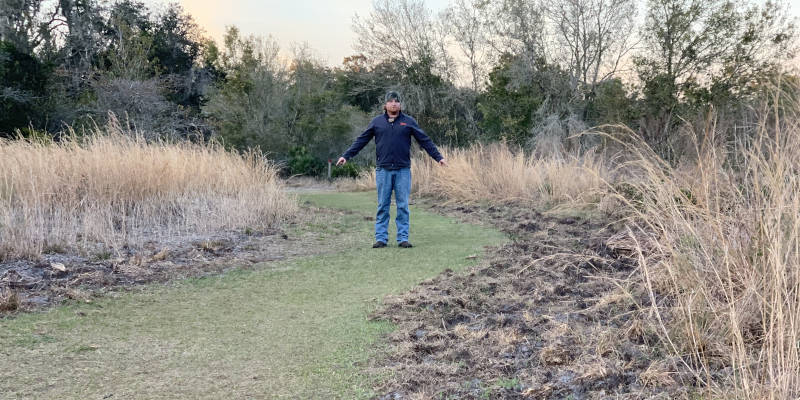 The only real way to prevent feral hog damage is to remove the hogs in question from the area, and our team has the right tools and experience to do just that. We've been working in the feral hog removal business for many years, and we have refined out techniques to make them as safe and effective as possible. We never use firearms, as it's too dangerous to do so in populated neighborhoods, but instead rely on surveillance cameras, traps, and trained K9 units to track and capture the hogs. We'll make sure we get every last hog in your area to ensure you won't have to put up with their damage any more.
Our team is proud to serve the Lakewood Ranch, Florida area, and we want to help you protect your community from feral hog damage. If you have noticed signs of feral hog activity in your area, we encourage you to give us a call to find out how we can help.
---
At Swine Solutions, we can help with feral hog damage problems in Riverview, Tampa, Brandon, Wesley Chapel, Valrico, Wimauma, Lutz, Land O' Lakes, Wiregrass, Meadow Point, Parrish, Lakewood Ranch, Bradenton, Sarasota, Venice, Myakka, Englewood, Kissimmee, Orlando, Clermont, and Davenport, Florida.