Our professionals can prevent feral hog damage to your property.
In the Kissimmee, Florida community, wild pigs can cause a lot of damage to your property, not to mention prevent you from enjoying your own backyard. Here at Swine Solutions, our professional team is well equipped to prevent feral hog damage around your home. Since 2006, we have been providing feral hog trapping and removal services to protect families and homes throughout the region.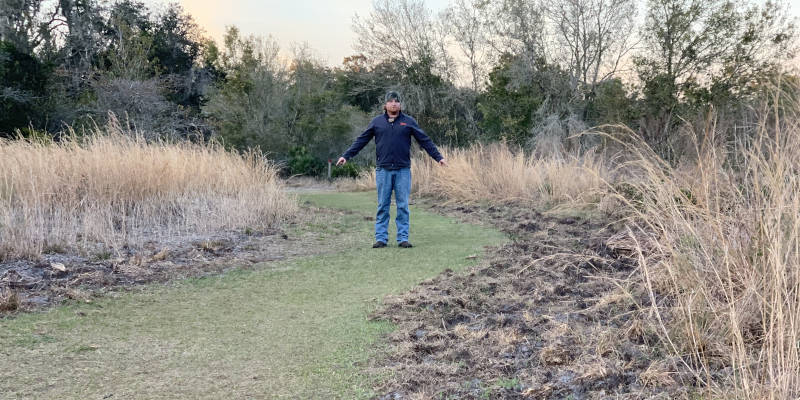 Feral pigs can be difficult to get rid of, and feral hog damage can potentially require expensive repairs to various parts of your property. Some common signs of feral hog damage can include:
Rooting damage: A telltale sign that feral hogs have taken up residence near your home is rooting damage to your yard. Rooting is when a pig turns up the soil to search for food, leaving behind small pockets of dirt that can create an unsightly pockmarked appearance.
Trampled crops or plants: As feral hogs search for food, they might trample over your garden or field or leave indented trails through the grass on your property.
Discolored markings from rubbing: After feral pigs enjoy wallowing around in mud or water, they'll frequently rub themselves against trees, utility poles, or other sturdy objects to dry themselves off. Repeated instances of rubbing will cause obvious fading to structures on your property.
If you want to prevent feral hog damage from occurring on your property, you can contact our team. We'll ensure that your home remains safe from the threat of wild pigs so you and your family can rest easy.
---
At Swine Solutions, we can help with feral hog damage problems in Riverview, Tampa, Brandon, Wesley Chapel, Valrico, Wimauma, Lutz, Land O' Lakes, Wiregrass, Meadow Point, Parrish, Lakewood Ranch, Bradenton, Sarasota, Venice, Myakka, Englewood, Kissimmee, Orlando, Clermont, and Davenport, Florida.