Don't let baseball field hog damage keep you from enjoying America's pastime.
Feral hogs are a serious problem in the Riverview, Florida area. Considered to be an invasive species, feral hogs multiply quickly and cause billions of dollars' worth of damage to properties and landscapes each year. A large field is ideal for feral hogs, since they love to root around in open spaces looking for food. Baseball field hog damage can develop shockingly fast, with acres being destroyed in mere hours from feral hogs. If you are struggling with feral hogs, we at Swine Solutions are ready to assist you.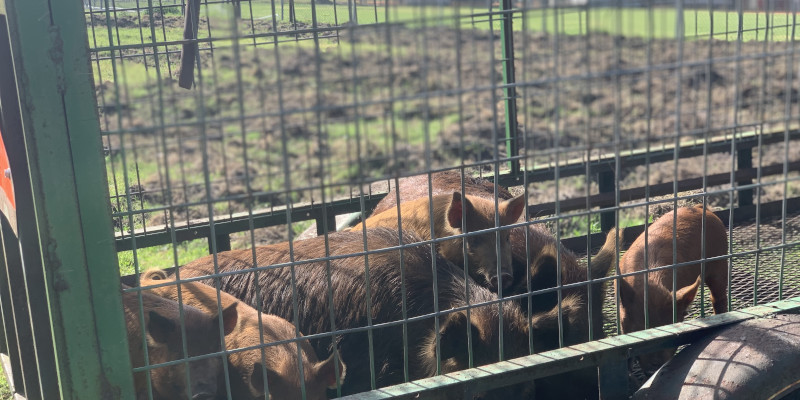 Utilizing a proven combination of traps, bait, and trained K9s to help seek out feral hogs, we are able to trap, remove and transport hogs far away from your baseball fields. We have been removing feral hogs from a variety of different places since 2006, and would love to start working with you to help you regain use of your field.
Baseball field hog damage can be a trying task because feral hogs often continue to return to the scene of their favorite feeding spots. They come through quickly and forage through the fields, uprooting grass, damaging water lines, and causing a host of property damage issues. Our job is to continuously monitor, trap and gather the feral hogs to be properly transported away from your property.
If you are dumbfounded at the shocking amount of baseball field hog damage that has occurred to your property, we can help. We operate 24/7 in the Riverview area and are ready to get your field back to normal once more. For more information, please contact us today.
---
At Swine Solutions, we can help with baseball field hog damage problems in Riverview, Tampa, Brandon, Wesley Chapel, Valrico, Wimauma, Lutz, Land O' Lakes, Wiregrass, Meadow Point, Parrish, Lakewood Ranch, Bradenton, Sarasota, Venice, Myakka, Englewood, Kissimmee, Orlando, Clermont, and Davenport, Florida.